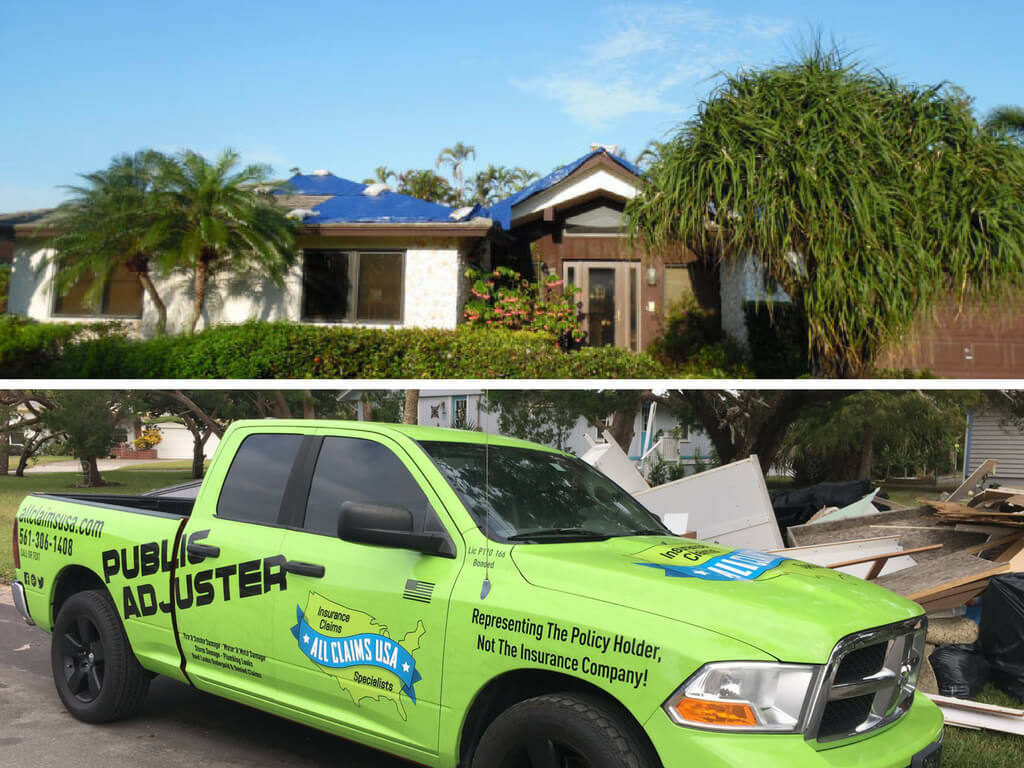 As experienced hurricane adjusters, with over a decade of combined experience handling claims for wind, roof and water damage, All Claims USA is the PREMIER choice for homeowners and business owners of Florida needing Hurricane Irma claim help. With a A+ BBB rating, whether you live in Boca Raton, Lighthouse Point, Naples or Delray Beach, FL All Claims USA will work for you, handling your entire claims process and negotiating the maximum settlement for your insurance claim.
Why Hire a Public Adjuster for Hurricane Damage?
The insurance companies have an adjuster working for them that looks out for THEIR interests. You deserve a public adjuster that is looking out for YOUR interests. You need a highly qualified public adjuster working as your advocate. Not only does a Public Adjuster help handle your entire claim and take the stress off of the home or business owner, the Florida Legislature's Office of Program Policy Analysis and Government Accountability (OPPAGA) shows in their study that the insured who used a public adjuster collected between 19%-747$ more than those who choose to handle their claim on their own *OPPAGA Report No. 10-06
Moreover, insurance policies are complex and can be difficult to decipher. With a public adjuster at your side, you can focus on rebuilding while we handle the negotiations with your insurance company.
In short, when a catastrophic insured event, such as a hurricane the likes of hurricane Irma, strikes, a public adjuster can be invaluable.
Based in Boca Raton but serving ALL of Florida, including Naples, Delray Beach and Lighthouse Point, All Claims USA has the experience and knowledge necessary to get homeowners a maximized claim for roof damage and wind damage. Contact us for Hurricane Irma claim help today!
At NO cost upfront, a public adjuster for hurricane damage (including roof leaks and roof damage) can be at your service!
Call 866-900-8811.
See Case Studies:
Commercial Property Damage
Our services are not just limited to homeowners. Owners of commercial property damaged by a hurricane, such as Irma, can depend on our experienced team to skillfully handle commercial property damage claims. Whether you're in Boca Raton, Lighthouse Point, Naples or Delray Beach, call 866-900-8811 today for a free consultation.
Our hurricane damage public adjusters have helped countless Florida homeowners maximize their claims for the following property damage claims:
Wind damage
Commercial property damage
Water damage
Roof Damage
Hurricane Roof Leak
Call Us Today: 866-900-8811