_________________
Even with the most accurate weather forecasts in history and the most extensive damage prevention measures possible, storms and hurricanes can pose a serious threat to the integrity of your property. In addition to the stress these natural disasters inherently cause, property owners must also be prepare themselves for dealing with the complexities and difficulties involved in getting a fair insurance settlement. Storm damage insurance claims must be handled delicately to ensure that you receive what you need and deserve to restore your property to its former, intact state. Engaging the help of a Public Adjuster for a hurricane damage claim is the most important step you can take. Over the years, All Claims USA Public Adjusters has represented thousands of home and business owners affected by storm damage. We are here to be your trusted representative and ensuring success through every step of the property claim process. See our client testimonials here and call today for a free claims evaluation: 866-900-8811.
"Mark at All Claims USA Public Adjusters has outstanding knowledge, experience and service we were awarded 6 times the amount the insurance company offered us!!!" -Frank, Florida
If your home or business was damaged by a storm, there are CRITICAL STEPS to follow right away:
      1. Take Pictures of Your Damage.
Take wide and close up shots. We usually take over 100 pictures of any loss when we act as your Public Adjuster.
      2. Do Not Throw Away Your Damaged Items (yet)
Keep everything "as is" until your Public Adjuster and Insurance Company are able to do an assesment.
      3.  Hold on Making Any Repairs or Hiring Help to Repair/Rebuild
You will be able to repair, but it's important to consult with your Public Adjuster first. When and how you do the repairs can affect the settlement of your claim. You want to avoid any mistakes in order to protect the integrity of your claim.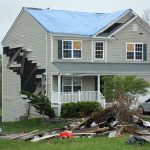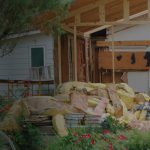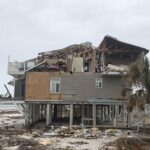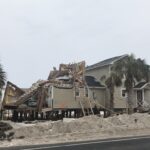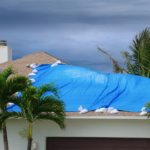 CONSULT WITH A PUBLIC ADJUSTER
Using a Public Adjuster will take the stress off your plate and set you up to obtain the maximum settlement you are owed.
Do you have property damage or a delayed, denied, or underpaid claim? Contact us today to see how we can help you!
When disaster strikes, we are here for you! All Claims USA Public Adjusters have the experience you can count on. We protect your interests and represent our clients on new, denied, or underpaid Commercial or Residential property damage claims.  
You need the proper documentation of damages that is fair and objectively prepared by a professional with your best interest in mind. Be sure to check out our reviews and case studies.. Don't hesitate to contact us for a free consultation/ damage inspection.