How a Public Adjuster Can Save You Money
April 27, 2022 | Category: Public Adjusters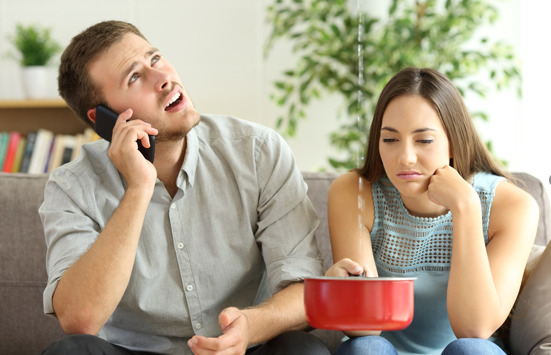 How a Public Adjuster Can Save You Money
Public Insurance Adjusters represent and advocate exclusively for the home or business owner, not the insurance company. Many people don't realize you have a right to have a Public Adjuster on your side. As your advocate, they help navigate the claim from start to finish, reduce stress and take all the steps necessary to ensure that you receive the right settlement. If you face property damage caused by a storm, hurricane, wind, water, pipe burst, mold, fire, roof damage, etc., a public adjuster is an invaluable resource. They can help you recoup your losses and move forward.
Unlike an insurance company adjuster, a Public Adjuster has your best interests in mind and can save you money in the long run. Their goal is to protect your rights and ensure you receive the maximum settlement you deserve. It's no surprise that a recent Forbes article stated that public adjusters are "worth their weight in gold.' Here are several ways a public adjuster can save you time and money.
You can trust a Licensed Public Adjuster to make sure you file your claim properly and avoid costly mistakes. Failing to mitigate damages right away or stating information incorrectly can result in a denied claim. They'll assess its value, gather evidence, and negotiate with your insurance carrier so you can focus on what's important: your family, work, and/or business.
It takes a great deal of time and energy to handle insurance claims. Without a Public Adjuster, you may spend countless hours going back and forth with your insurance company. Time is money so it only makes sense to let the experts work for you.
According to the OPPAGA (Office of Program Policy Analysis and Government Accountability), those who used a Public Adjuster received a 747% higher settlement than those who did not. At All Claims USA Public Adjusters, we develop a professional, comprehensive estimate of all your damages for your insurance company. No detail is overlooked. This estimate can put you on an even playing field so that you leave nothing on the table.
_________
 Do you have property damage or a delayed, denied, or underpaid claim? Contact us today to see how we can help you!
When disaster strikes, we are here for you! All Claims USA Public Adjusters have the experience you can count on. We protect your interests and represent our clients on new, denied, or underpaid Commercial or Residential property damage claims.  
You need the proper documentation of damages that is fair and objectively prepared by a professional with your best interest in mind. Be sure to check out our reviews and case studies. Don't hesitate to contact us for a free consultation/ damage inspection.