Reasons Insurance Companies Deny Fire Claims
May 10, 2022 | Category: Public Adjusters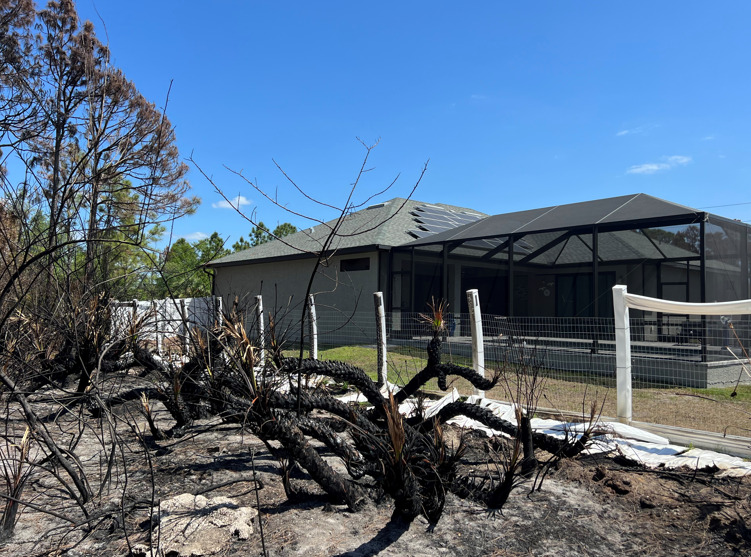 A house fire is a terrifying event that nobody wants to experience. You may have lost all of your possessions, your home is likely uninhabitable, and you will have months or years of rebuilding ahead of you. The last thing you need right now is for your insurance company to deny your fire claim. It's important to take the right steps to do what you can to avoid a denial so you can get compensated quickly and start rebuilding.
Here are some reasons they typically do deny fire claims:
Inconsistent or inaccurate statements made by homeowners.
When you report your claim, the insurance company may require that you speak on a recorded line. The company will carefully review the details you provide to find inconsistencies or inaccuracies in your story. In many cases, these inconsistencies or inaccuracies arise because you are in a highly emotional state of mind when making the claim and you simply make a misstatement. However, this can give the insurance company a reason to deny your claim. Similarly, when the insurance company asks questions about the details of the fire, many homeowners make the mistake of guessing the answer instead of saying they don't know. This can cause discrepancies between what you report and what the adjuster finds. It's important to involve a trusted licensed public adjuster from the beginning to have an expert on your side.
Inadequate policy coverage or excluded coverage.
Your policy may not cover all fires. For example, some policies exclude fire damage caused by lighting. An experienced public adjuster can read your policy for you and advise you whether your loss is covered. In fact, All Claims USA offers this as a free, no-obligation service.
Missed deadlines.
Insurance companies have strict deadlines that you must meet to make a claim. If you miss the deadline, even by one day, the insurance company can deny your claim. This is one of the reasons it is so important to contact a public adjuster as soon as possible after a fire to start the claims process.
Neglecting to mitigate further damage.
While you should never embark on any major or permanent repairs until the insurance company tells you to, it is essential to take steps to minimize additional damage. For example, if your roof was damaged by the fire, drape a tarp on the roof to prevent additional damage from rain or animals entering the home.
If you are the victim of a house fire, call All Claims USA Public Adjusters right away. Our experienced public adjusters will properly adjust the value of all your damages and losses and work with your insurance company to secure the compensation you need to rebuild your life. While we cannot replace the cherished memories and life experiences from your old home, we can start you on the path to building new ones.
When disaster strikes, we are here for you! All Claims USA Public Adjusters have the experience you can count on. We are a leading Public Adjusting firm with locations throughout South Florida. Our adjusters work exclusively for the policyholder for both residential and commercial insurance claims. Whether you have a new, denied, or underpaid property damage claim, we're the professionals you want on your side. Our Licensed Public Adjusters work for you, not the insurance company. Be sure to check out our reviews and case studies. Contact us today to see how we can help you!