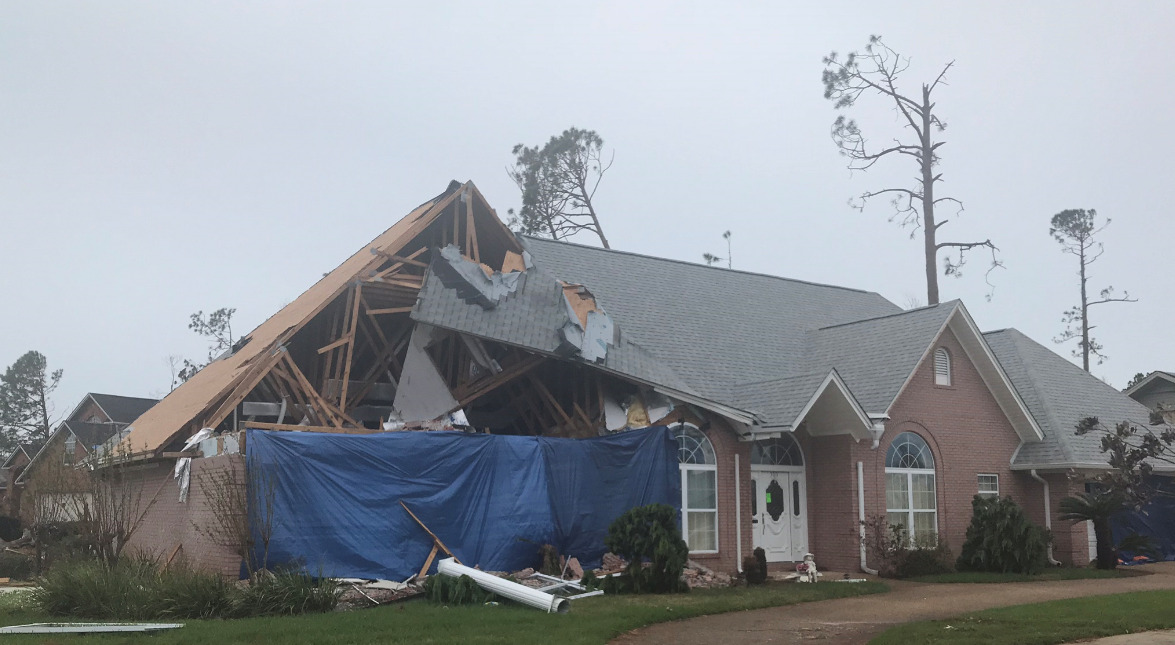 Start of Storm/Hurricane Season
Just like that, once again, we are officially in hurricane season. Every year, hurricane season begins on June 1st and ends November 30th. The National Oceanic and Atmospheric Administration (NOAA) recently released their predictions for the 2021 hurricane season, and looks like it will be another active season.  Here at All Claims USA Public Adjusters, as licensed Public Adjuster and property damage experts, we always prepare in advance to be ready to help the community when disaster strikes. We're you're go-to, experienced Public Adjuster for storm or hurricane damage.
You can find resources and information on creating a personalized emergency plan here.
When You Experience Property Damage – Public Adjuster Tips
As soon as you experience damage to your home or business, there are important steps to take right away: Some of these include:
Review your insurance policy/coverage
Report damages immediately
Document and take photos of all damages
Make temporary repairs/mitigate the damages ASAP
Save your receipts
Why You Have a Right to Hire a Public Adjuster
Your insurance company has their adjuster, and a Public Adjuster is the adjuster on YOUR side advocating on your behalf. They are highly experienced in property damage claims, effectively guiding the policy holder throughout the entire process.
Having a Public Adjuster for storm damage protects you from making costly mistakes, saves time, and ultimately get's you a fair settlement.  It is best to contact your Public Adjuster as soon as you see damage to your home or business. They will come out and do a free assessment and give you advice on the next steps to take. Often times people wait until they experience issues with their claim (it's delayed, underpaid, or denied) and then decide to hire a Public Adjuster.  Although this is fine, for the best possible results, you want to have your adjuster on board from the beginning.
Legal rights surrounding your policy coverage can be complicated to understand. The typical home owner usually does not know the true cost of all the damages/losses.  For example, there are differences in coverage that go under titles such as wind damage, hurricane damage, storm damage and some insurance companies only provide coverage related to named hurricanes. You need to know how to file the claim appropriately to avoid being denied. You will want to have professional documentation of your damages done by your Licensed Public Adjuster. Your adjuster will submit this professional estimate of damage to the insurance company. A good Public Adjuster for storm damage will work with the insurance company to negotiate a fair and proper settlement.
A Public Adjuster will take the stress off your plate and set you up to obtain the maximum settlement you are owed. You'll be able to repair and rebuild quickly.
All Claims USA Public Adjusters for Storm Damage
All Claims USA Public Adjusters has the experience you need. We protect your interests and handle your claim from start to finish. We represent residential and commercial policyholders with any damage claim including: Water damage, Roof Leaks, Plumbing Leaks/Breaks, Fire Damage, Flood damage, Mold, Vandalism, Business Interruption,  Hurricane/Storm or Wind damage & more.
When a storm hits, you don't want to jeopardize receiving the settlement you're entitled to.
_________
 Do you have property damage or a delayed, denied, or underpaid claim? Contact us today to see how we can help you!
When disaster strikes, we are here for you! All Claims USA Public Adjusters have the experience you can count on. We protect your interests and represent our clients on new, denied, or underpaid Commercial or Residential property damage claims.  
You need the proper documentation of damages that is fair and objectively prepared by a professional with your best interest in mind. Be sure to check out our reviews and case studies. Don't hesitate to contact us for a free consultation/ damage inspection.