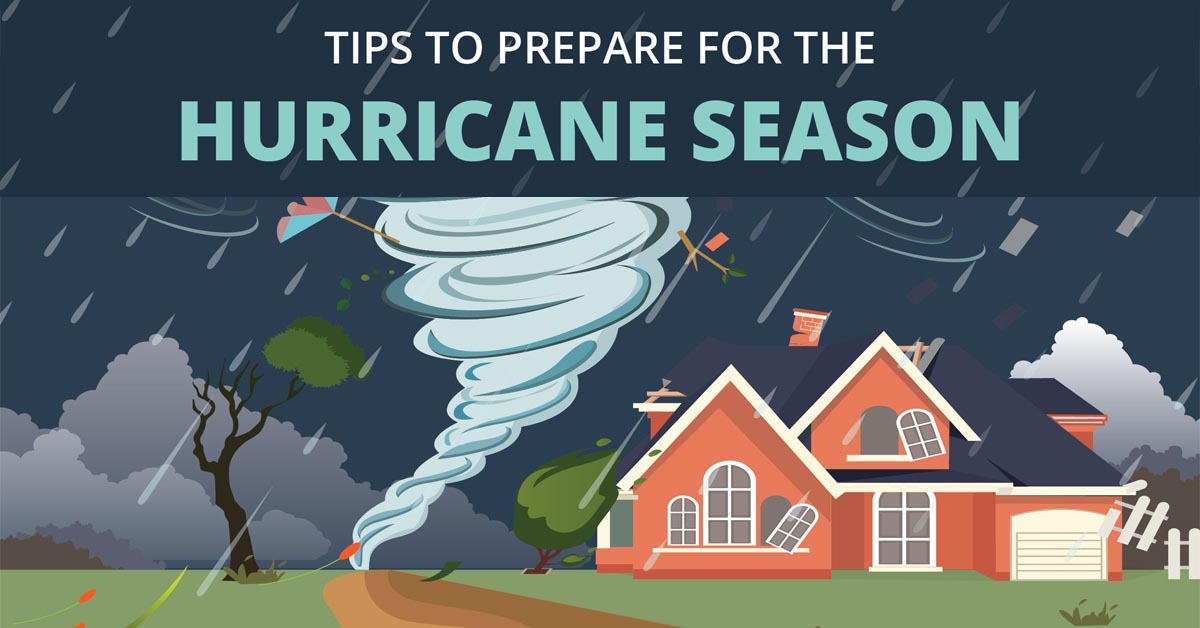 When it's time to prepare for the hurricane season, be sure to take a look at these tips and download and share the infographic below.
Contact us if you have any questions!
Know Where To Evacuate if needed
Protect Your Home and/or Business
Check Your Insurance Policy
If possible take pictures of your property
Have your Property Inspected Immediately After The Storm by A Licensed Professional
Creating a supply kit is crucial when a storm is coming. Items to have on hand include: cash, flashlights, batteries, first-aid kits, area maps, food, water, cleaning supplies, gas, battery or solar powered radio. Don't forget supplies for your pets! Also make sure to keep any medications and copies of your critical information on hand in the event of an evacuation. Experts recommend having at least 3 days worth of food, water and supplies on hand. If you have a generator, do a maintenance check to make sure it's working properly. If you have any questions or need insurance claim assistance, contact us today or call 866-900-8811!