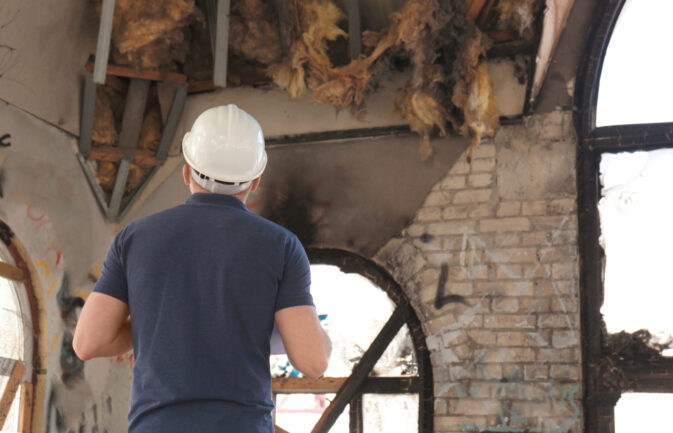 What is a Public Adjuster?
If you haven't used a Public Adjuster in the past, you may be wondering what they do and how they can help you. Public Insurance Adjusters are state licensed insurance adjusters who are not employed or affiliated with an insurance company. Instead, they are hired by the policyholder to ensure they receive the best possible settlement on their claim.
Using a Public Adjuster can allow you to get the most out of an insurance policy's coverage.  Public Adjusters are often referred to as "Private Adjusters" or "Private Insurance Adjusters". They are not to be confused with "Independent Insurance Adjusters" or "Insurance Adjusters", who are employed by the insurance company. Many insurance companies have their own in-house claims adjusters, yet they often contract independent adjusters to evaluate a claim. The insurance company adjuster is well intentioned but exists to protect the interests of the insurance company.  Therefore, if you rely solely on the assessment and of the insurance company's adjuster, you are at a disadvantage.
According to a study by the OPPAGA (Office of Program Policy Analysis and Government Accountability), Policyholders with Public Adjuster representation typically received higher settlements than those without Public Adjusters. The study showed payments were typically 747% higher. It's no wonder a recent Forbs article said "Public insurance adjusters are worth their weight in gold."
A Public Adjuster will also help relieve the stress of a home disaster and give you peace of mind throughout the process. Public Adjusters handle claims for damage to home or businesses including water damage, roof leaks, flood, fire, smoke, plumbing leaks, mold, hurricane and storm damage, vandalism, business interruption, and more.
Public Adjusters are experts in insurance policy language as well as filing and adjusting claims. Many of them have a strong background in construction or a related field.  They use sophisticated technology to evaluate and accurately estimate the property loss.  Without a Public Adjuster, you won't have a professional estimate of damages that can help you obtain the payout you are entitled to.
Here's a screenshot of part of an estimate performed by a Public Adjuster. As you can see, the average person will not have the skills or knowledge to write up an estimate with this level of detail.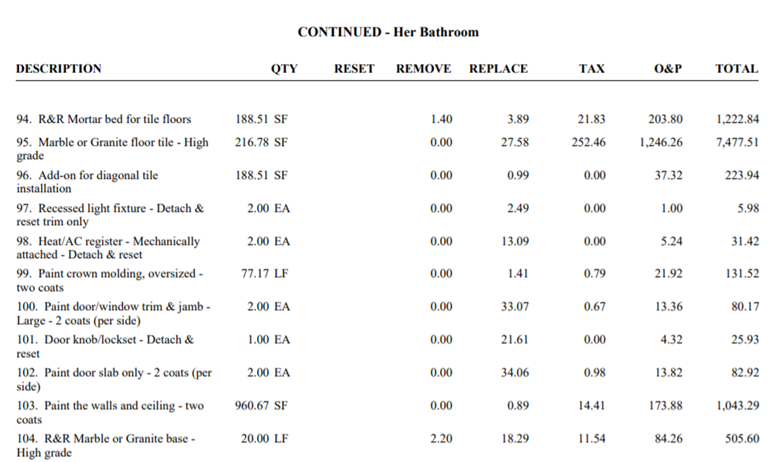 Having an adjuster on your side during the process not only protects you from making costly mistakes, it also saves you time and ultimately helps you attain a better settlement.
_________
 Do you have property damage or a delayed, denied, or underpaid claim? Contact us today to see how we can help you!
When disaster strikes, we are here for you! All Claims USA Public Adjusters have the experience you can count on. We protect your interests and represent our clients on new, denied, or underpaid Commercial or Residential property damage claims.  
You need the proper documentation of damages that is fair and objectively prepared by a professional with your best interest in mind. Be sure to check out our reviews and case studies.. Don't hesitate to contact us for a free consultation/ damage inspection.